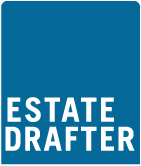 Professional drafts, easy going.
About Estate Drafter
The E&E Trust and Will Drafting System was created by me, Alan S. Acker, to help you prepare an initial draft of revocable trusts, wills, and financial powers of attorney for your clients in a quick and efficient manner.
I do a great deal of drafting of wills and trusts and other estate planning documents. And I have designed and built this system to be something that I would want; a system that is easy to use, a system that is efficient to use, and a system that produces excellent documents. I hope you'll agree that I've accomplished these goals.
However, being an estate planner like you, I am cautious. Remember that a form should never be followed blindly. A form is only a tool to help you in providing quality documents to your clients. No form can replace nor should it replace your professional judgment.
About The Author
Alan Acker was the Franklin County Probate Court Judge for the last half of 2010 and he is back in private practice. Formerly a solo practitioner, Alan is of Counsel with Carlile Patchen & Murphy in Columbus, Ohio, where he focuses his law practice in the areas of estate planning, income taxation of trusts and estates, and probate. Alan is a frequent lecturer for Ohio Continuing Legal Education and other professional groups. Alan previously practiced in Virginia and Illinois.
Alan has prepared trust and will forms for several law firms.
Alan has authored a book, The Estate Planners' Guide to Income in Respect of a Decedent, published by CCH, and has authored five BNA Tax Management Portfolios, the most recent of which is Accounting for Trusts and Estates.